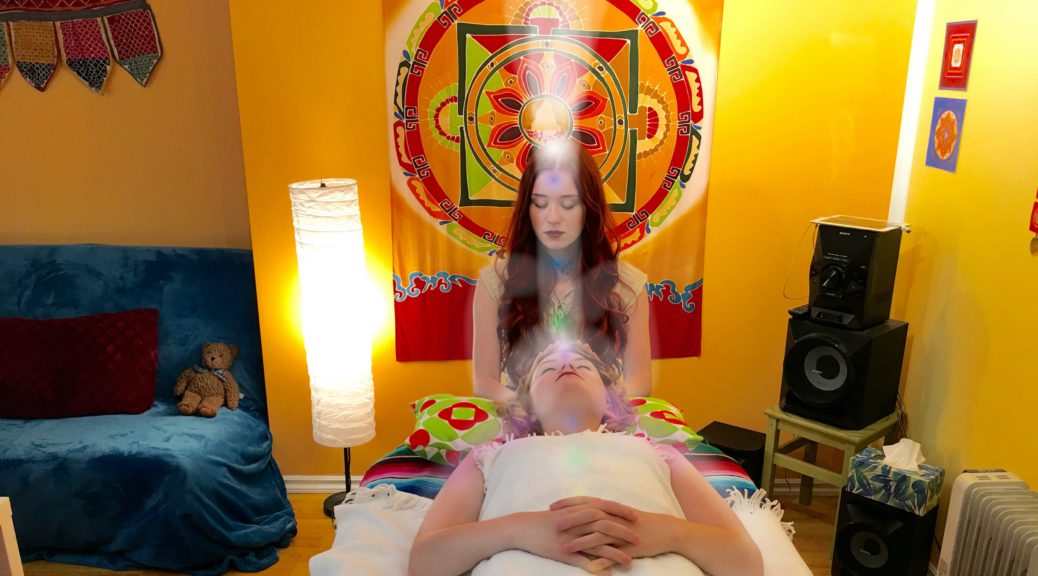 Reiki online courses
Reiki online courses
Reiki is a system for healing and self-improvement: Learn Reiki in Calgary online
The concept and word Reiki (spoken: Ree-Kii) comes from Japan. It's the expression for the universal life energy. The Chinese might call it Chi. It's defined as being that power which acts and lives in all created matter.
Hence, the Reiki healing method is to channel the universal life energy. It's given to oneself, or to others, by gently laying ones hand on or slightly above the body. The one who provides the Reiki-Energy, the giver, is the channel for the energy, and through the hands this energy is given to the receiver.
Reiki is an inspired healing art of USUI Mikao Sensei (1865-1926). Usui attained enlightenment, and a healing ability was bestowed upon him in 1922, at the age of 57. This happened while he was fasting and meditating on the sacred mountain of Mount Kurama in Kyoto. Recently scholars have discovered other similar form of Reiki healing systems like Reiki Ryodo, which existed before Usui.
Reiki works on a physical level, and it's relaxing and pleasant.
On the emotional level it creates confidence in oneself, and in others. It helps to strengthen the zest for life. It makes you feel more balanced.
Reiki works on the mental level too, helping you to cope with everyday stress.
On the spiritual level, Reiki helps and guides you to develop your spiritual growth. Is it time to change your life? Do you want more balanced, energy and happiness? It's great getting a Reiki treatment, but there's nothing like doing it yourself. It helps you to take back control in your life.
Usui Reiki has 4 Levels
Start with Reiki Level 1
During a Reiki Level 1 course, face to face, or online, you will learn the basic knowledge about Reiki and the basic hands-on healing methods.
You will receive Reiki Attunements. This means you be initiated into Reiki. These attunements will empower you to be a Reiki channel.
From this time on, Reiki energy will flow through your hands. It means YOU are now a Reiki practitioner for the rest of your life. Isn't that wonderful?
Learn more with Reiki Level 2
In  the Second Level of Reiki,  you will learn the three Reiki symbols and their mantras.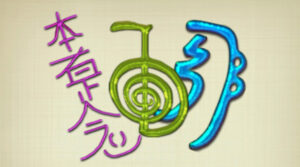 These symbols are: The Power Symbol, the Mental Symbol, and the Long Distance Symbol.
This will enable you to do distance healing, mental and emotional healing, or sending healing to the past and/or the future.
But, most importantly you will learn to heal your inner-child.
You will also learn how to install a Reiki shower and how to program Crystals with Reiki.
You will be able to enhance the Reiki Power and learn how to reprogram your subconscious mind to release negative belief patterns.
Very exciting stuff!!! And of course, you will receive the Reiki Level 2 Attunements.
If you feel the calling to become a Reiki Master and Teacher, then you will need to take the next steps:
Reiki Level 3 – Master
If someone wants to become a Reiki Master, this normally indicates that this person has a great love for Reiki. It may feel like an inner calling.
You will be given the Master symbol and its mantra after receiving the attunement.
This will bless you with a spiritual awakening, an expansion of consciousness, a deeper peacefulness, a profound loving kindness, an increase of your intuition.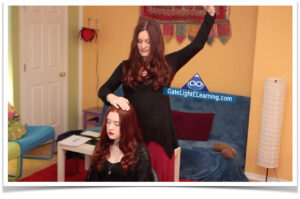 Reiki Level 4 – Teacher
And finally you will learn how to do the attunements and how to teach Reiki.
Through the Master Lineage you will be connected to the founder of Reiki, Mikao Usui.
What is an Attunement?
An attunement is like an initiation. The Reiki master connects to the Reiki source, and uses Reiki Symbols to connect you to the source of Reiki. It means you are now able to channel Reiki to yourself and others when desired.
So, I hope to get the idea 😀
Reiki is easy to learn. Everyone can learn Reiki, kids included. I attuned all of my kids ♥️
If you are interested in learning Reiki, and you feel this inner calling, then you are on the right path 🦋
I normally suggest that you learn Reiki in a direct, face to face course, one on one, or in a small group (3-4 people).
But you know, this is not always possible. Reasons for not being able to attend a direct Reiki course can be for example
not enough time ⏰
a pandemic 😷
there is no class near by 🏫
physical problems 🩺
just to name a few reasons.
Together with my daughter Lina, we created an online video course for each Reiki Level
What is included?
online Videos
Reiki E-Books for each level
Distance Attunements
Guided Meditation
Music
and of course a Reiki Certificate
As a next step, I suggest now to check out our online Reiki Classes. Simply click on the links to visit the online classes.
I hope to see you there soon!🦋😁👏