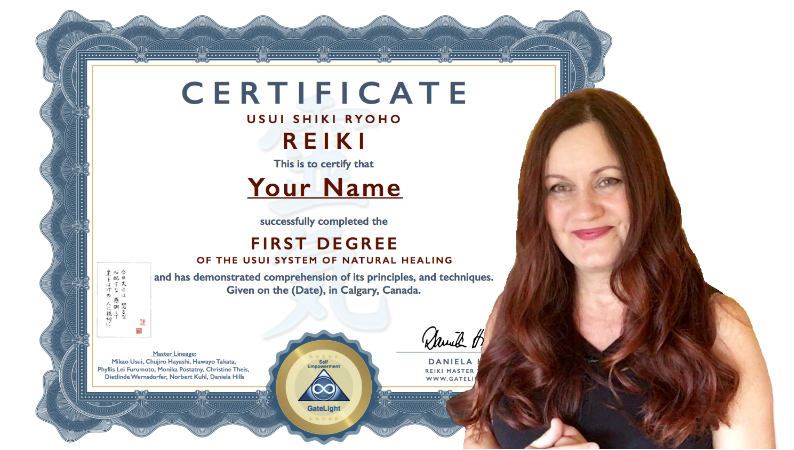 Learn Reiki Level 1 And Begin Your Spiritual Journey
Learn Reiki Level 1 And Begin Your Spiritual Journey
Learn Reiki Level 1 Certified Course in Calgary
Is It Time For You To Take The First Step Too CHANGE YOUR LIFE With Reiki NOW? Is it time to learn reiki level 1?

Hi, I am a Reiki Master from Germany. The way I introduce you to Reiki is very easy for everyone to understand. I love to keep it simple!
I teach Usui Shiki Ryoho Reiki, from the lineage of Usui, Hayashi, Takata.
Reiki is a perfect tool for your spiritual development and self-empowerment.
I know that everyone learns differently, and that is why I Offer 2 different ways to learn Reiki Level 1 .
1. Option of learning Reiki in Calgary is:
I am so excited to offer you a modern way of learning Reiki. 
You learn one part at home, and get the attunements (initiations) directly through me, Daniela, here in Calgary, McKenzie Towne. Most people love to learn this way, because they can safe time, and also money.
How does this course work?
You will find out here: click on the picture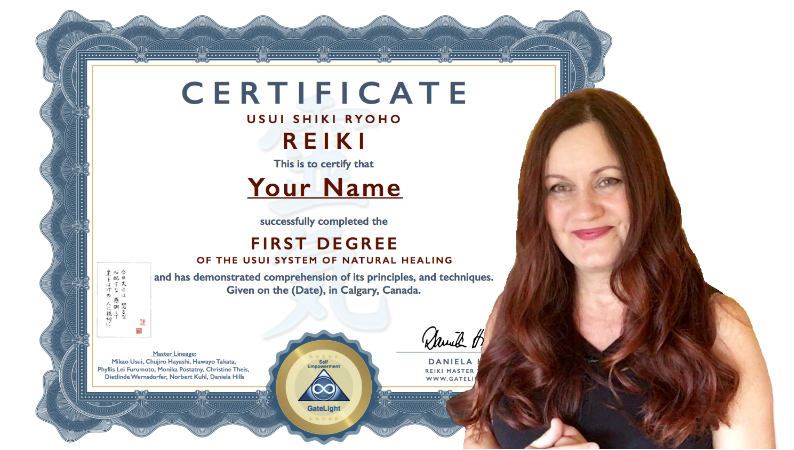 Note: I learned and studied Usui Reiki in Germany.
2002 I did my first Usui Reiki Master/Teacher and since then I teach Reiki.
2004 I did my Usui Reiki Master/Teacher again, just for the experience.
Master-Lineage:
Usui – Hayashi – Takata – Furumoto – Postatny – Theis – D.Wernsdorfer – Norbert Kuhl – Daniela Hills
Thanks to my teachers Betina M. Spring and Norbert Kuhl.
I am also a Master Teacher for Karuna Reiki, Tibetan Reiki, Komyo Reiki Kai and other Reiki styles.
2. Other option to learn Reiki level 1:
Learn Reiki at home! Complete Reiki Level 1 online course with Distance Attnements! Learn more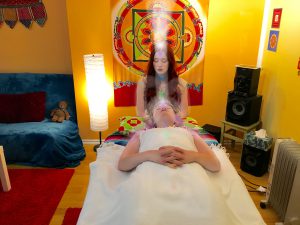 Learn Reiki at home! Complete Reiki Level 1 online course with Distance Attnements! Learn more