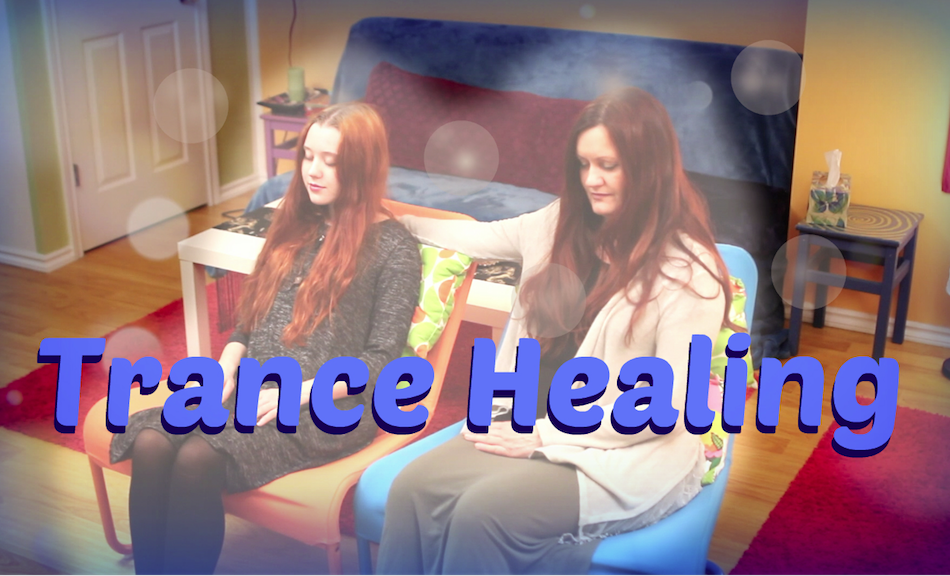 Trance Healing – Mediumship
Trance Healing – Mediumship
In this certified course you will learn how to work with your Spirit Guides, to heal yourself, and others, on a spiritual level.
What is Trance Healing?
Trance Healing is a very powerful method of spiritual healing, because the healing energy comes directly from Spirit.
Trance Healing is a form of Mediumship.
Mediumship is the ability to connect to the spirit world, like Spirit Guides, Helpers, Ascended Masters and Angels. A Medium is the "Middleman" between a person, and the spirit world.
In Trance Healing, the Medium is basically just a channel for the Healing energy that comes from spirit guides, helpers, angels, and Ascended Masters.
A Trance Healing session can be supportive in times when we are out of balance, for example when we experience high stress or emotional problems.
Trance Healing works on the emotional, mental and spiritual level, more than on physical problems. Yet physical problems are still included if they are attached to emotional, mental or spiritual issues.
Before a Trance Healing, the Medium goes into a deep meditation to reach a state of trance, in order to link with their Spirit Friends, like spirit Guides and helpers. In this process, the energy fields of the Medium and the Spirit Friends will blend. Then the healing energy is transferred from spirit, through the aura of the medium, to the client.
Trance Healing is perfect for spiritual Self Healing, but you can help your friends, or clients also through a face to face session or distance session.
I will guide you in this course, step by step, through powerful meditations, to enable you to become a Medium for Healing Energy. You will also learn how to connect to your Spirit Guides, how to link with them, how to receive messages from the Spirit World, and how to perform a Trance Healing session for yourself, and others.
These following meditations are in included:
Inner Peace Meditation
Connecting To Your Spirit Friends
Linking With Your Spirit Friends
A Message From Your Spirit Friends
Trance Healing For YourSelf
Attunement To Become A Trance Healer
Trance Healing For A Friend
By the way, Trance is nothing mysterious, or even creepy. Trance is simply a state of consciousness, which everyone can reach through meditation, dancing, music or special breathing.
Prerequisite: experience with Meditation, and energy healing
Trance Healing - Free Mini Course. Connect To Your Spirit Guides! Click On The Image Below:


I invite you to this Mini course, which is a Preview of my Certified Trance Healing course. Take a sneak peek to find out if Trance Healing is something you would love to learn.

In this certified course you will learn how to work with your Spirit Guides, to heal yourself, and others, on a spiritual level.