Shamanic Journeying
Shamanic Journeying
How To Do A Shamanic Journey To Find And Bring Back Your Power Animal
What is the course about?
Shamanic Journey: this course teaches you how to do a Shamanic Journey to find and bring back your Power Animal. Hence, it also shows you how to connect with your Spirit Guides, and how to get answers to questions.
Maybe you tried to do this already through a meditation, but it didn't really work out for you. Maybe meditating is not your thing?
A Shamanic Journey is a spiritual practice. It's a way of exploring the spiritual realms, and making contact with spirits, spirit animals, power animals, lost souls, angels, ancestors, elders, or departed shamans. It's a way of finding out more about yourself, or finding information, healing, wisdom, knowledge, and guidance with one's personal life.
How long will the course take to complete
Read what students have to say about this course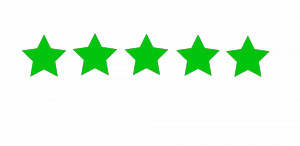 "Loved the course!! Loved the drumming music, the meditations, I loved it all. =) Many Blessings!!" Jennifer H.
"Wonderful for beginners and life long learners – information is well thought out and delivered well" Cindy
"Daniela's presentation is clear and soothing, with a hint of fun. 🙂 She seems very knowledgeable. I haven't completed this course yet, but I've been on a spiritual path for many years, and it's obvious that she practices what she's teaching, she hasn't just learned it from books. The technical qualities of this course, audio and visual, are excellent, as are the materials to download. I'm looking forward to finding my power animal!" Robin Martin
"Excellent information. I appreciate the kind spirit teaching others this wonderful information." Cries
"Loved this course, Daniela is a lovely, gentle soul with a wonderful humour about her teaching style that I found made me feel relaxed. Thankyou 🙂 x" Karen
"This is fantastic Journey! Thank you. Daniela You are an excellent teacher, proved that this course learning can be joyful and pleasant experience." YuFeng
"So far the course is excellent! I enjoy the content and the quality is awesome. The sounds and pictures are awesome! It continued to be awesome to the END! I found my power animal! An Outstanding course!! Thank You!" Allen Goulais
More…
"Looking forward to continuing my Journey , finding my power animal , bringing it back to me to find inner peace in my life. I have been searching for inner peace and not sure where to find guidance to start this process , I want to be whole on all levels of my being physically, emotional, mental and spiritual , I feel this course will assist me with this Journey, well done presentation easy to follow for someone that is not too computer savvy. Thank you" Cindy Tradewell
"This Course is amazing. I highly recommend it! Danielas Knowledge about Shamanism is huge. She is a great Teacher and a wonderful Soul." Andrea Luther
"What a fantastic course, thank you so much! The steps were clear and I love that there was a choice for guided or solo journeys." Cecilia Bax
"Very enjoyable. Thank you :)" Methew
"Great course! I have found my Power Animal. Thank you." Doreen Hölscher
Take this course NOW 🙂

Try Shamanic Journey For FREE


Shamanic Journey - Try It For FREE - Find out, if Shamanic Journeying is what you would love to learn 🙂
How To Do A Shamanic Journey 


Learn how to do a Shamanic Journey, to find and bring back your Power Animal with Certificate of Completion
Learn more about Shamanic Journeying 
Shamanic Journeying To The Under World: https://gatelight.newzenler.com/courses/more-shamanic-journeying-to-the-under-world
Soul Retrieval: https://gatelight.newzenler.com/courses/soul-retrieval
You will love this course too:
How To Do A Spiritual Cleansing


Learn how to create a Sacred Space in your home or workplace
Check out my website for e-learning courses! GateLightELearning.com