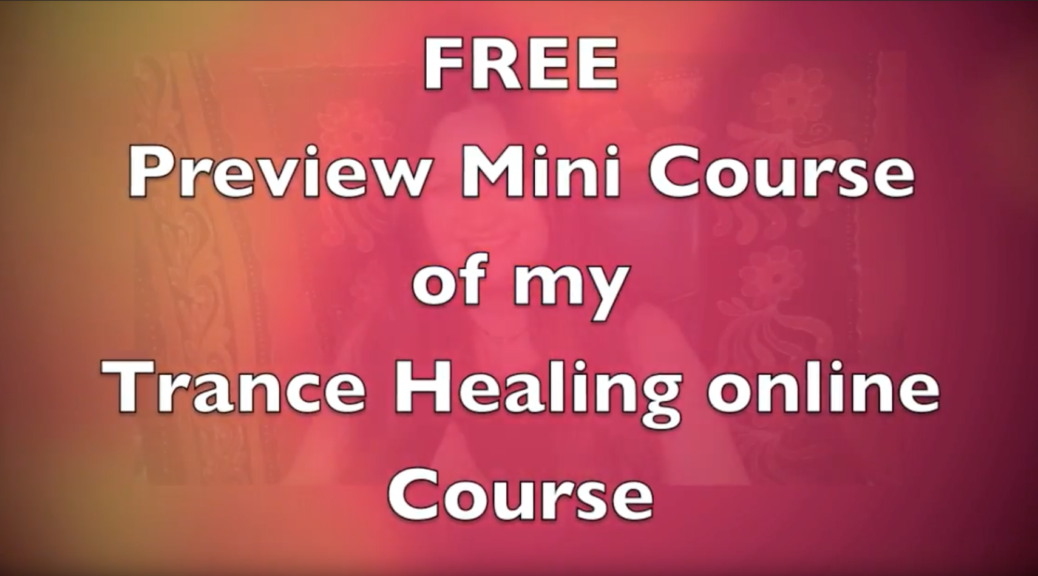 How To Connect With Your Spirit Guide FREE Preview Online Mini Course
How To Connect With Your Spirit Guide FREE Preview Online Mini Course
How To Connect With Your Spirit Guide FREE Preview Online Mini Course
How To Connect With Your Spirit Guide FREE Preview Online Mini Course "Trance Healing" I invite you to this Mini course, which is a Preview of my Certified Trance Healing course.
It will train your mediumship skill so you can find out How to connect with your spirit guide, but also ascended masters, helpers and angels. This is based on Trance Healing. Take a sneak peek to find out if Trance Healing is something you would love to learn. What is Trance Healing? Trance Healing is a form of Mediumship. Mediumship is the ability to connect to the spirit world, like Spirit Guides, Helpers, Ascended Masters and Angels. In this mini course you will learn how to connect to your Spirit Guides so that you can feel them around you.
When you learn how to connect with your spirit guide, you'll understand that the healing energy from spirit is much deeper than Reiki, because spirit is closer. This mini course is a great way to start making that important connection with your spirit guide. This kind of thing can be life changing. I think Trance Healing is a great way to find you how to connect with your spirit guide.
This course is based on meditations, and I'll give you the possibility to experience the first two meditations of my complete "Trance Healing" course If you like this mini course why not try the full course and become a healing medium. There's not a lot of people doing alternative healing like this right now. It might be something for you.
These following meditations are in included: Inner Peace Meditation Connecting To Your Spirit Friends Linking With Your Spirit Friends A Message From Your Spirit Friends Trance Healing For YourSelf Attunement To Become A Trance Healer Trance Healing For A Friend Enjoy this free Mini Course and learn How To Connect With Your Spirit Guide FREE Preview Online Mini Course "Trance Healing". So be curious and take a chance and enrol now. See you on the other side, when you learn How To Connect With Your Spirit Guide! Click Now