Spiritual Healing Courses: Is There A Magical Ingredient For Healing?
Spiritual Healing Courses: Is There A Magical Ingredient For Healing?
Healing begins within. Healing is a process of becoming whole. It's not just a physical process, but one of mind body and spirit. Spiritual healing courses can get you started with this process.
Spiritual Healing Courses In All Aspects
This post is dedicated to helping you achieve spiritual healing, but also to bring healing into all aspects of your life. You will find many articles, and spiritual courses on this blog, about  ancient, and New Age wisdom, holistic thinking, spiritual cleansing, shamanic journeying, Reiki, Mediumship, natural living, and more…

The spiritual healing courses you will find here, will help you to get started in becoming whole again.
Daniela Hills, my guru, is not only a shaman, but an amazing medium, and energy healer. She will guide you to live a fulfilled life of abundant health. Her experience is deep, and there is hardly a spiritual stone un-turned in her impressive resume.

How To Do A Spiritual Cleansing


Learn how to create a Sacred Space in your home or workplace
But there is one magical ingredient that will make any spiritual healing course successful.
What do you think it is?
It goes back to what I said at the start.
Healing begins within.  Healing does not begin and end with a doctor or shaman. It begins with you.
If people do not want to get healthy, they won't. There's a lot to be said for will power, true, it can be a powerful ingredient for your better health. But participation is even stronger.  What I"m saying is that when I'm sick, I need to actively participate in the healing process; but first I have to admit to myself that I would rather be healthy than sick…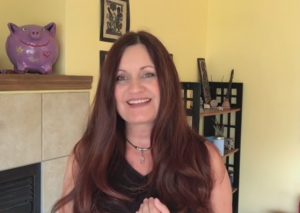 Being an active participant in my own healing means I have to take the responsibility for it, and not passively hope that a third party will heal me with pills or magic.
Take a shamanic journey, for example. Traditionally the shaman goes on a shamanic journey for you, in order to do whatever needs to be done in the spirit world, to bring balance and wholeness back into your life, to make you healthy again. This is great, but in our modern age you can learn to do a shamanic journey on your own through one of Daniela's online spiritual healing courses. You can begin with learning How To Do a Spiritual Cleansing, and then learn How To Do A Shamanic Journey, And Bring Balance And Shamanic Healing Into Your Life.
Have a good journey!
[whohit]Spiritual Healing Courses: Is There A Magical Ingredient For Healing?[/whohit]