Guided Meditation Stress Relief And The Spirit World?
Guided Meditation Stress Relief And The Spirit World?
A meditation, when done properly, can seriously reduce stress. Guided meditation stress relief is specially designed for people who don't have the skill, or are not able to quiet the mind to enter a sufficient meditative state.
Guided Meditation For Stress Relief: Quiet The Mind
One of the hardest things to do these days is to quiet the mind. The mind creates stress. Stress does not come from physical activity.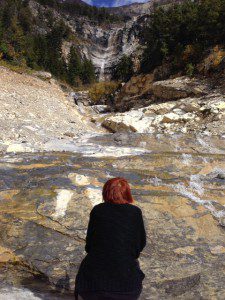 Many people believe the cause of stress comes from too many activities.
The truth is that stress happens because we let it happen.
It's because we are either living in the past, thinking how difficult it was, or living in the future, and worrying about it. The worry, the certainty of how difficult it was, and might be, is where stress is born in our minds.
The trick to finding your peace of mind, or inner peace–because when you have it, you will never be stressed no matter what–is to stay in the moment.

Try Shamanic Journey For FREE


Shamanic Journey - Try It For FREE - Find out, if Shamanic Journeying is what you would love to learn 🙂
The moment, if you study it carefully, consists of your immediate experience.
Do it now: pay attention to the moment. Are you experiencing stress right now? And if you are stressed, does it not come from a worry, set in the future?
Let this meditation help you focus on the moment. It will guide you into a wonderful meditative state, that increases your awareness, it's so unusually peaceful:
It is not easy to live in the moment in our modern society. In fact, most of us are constantly escaping it through our smart phones. We are distracting ourselves from our worries about the future, or bad experiences of the past, which causes stress. Guided meditation stress relief is a great aid to finding your inner peace fast.
An even better way is to listen to shamanic drumming. Through frequencies that balance both hemisphere of the brain, they create a mediative state quickly.
Even better is to take a guided shamanic journey, and leave the stress of your life behind you entirely, as you travel through the spirit world.
Go on a guide mediation stress reliever journey now: How To Do A Shamanic Journey And Bring Balance And Shamanic Healing Into Your Life
[whohit]Guided Meditation Stress Relief And The Spirit World?[/whohit]