Why Is Daniela's School Of Shamanism So Practical?
Why Is Daniela's School Of Shamanism So Practical?
Going to school is great. I think there's nothing like attending school in person. But these days it's not necessary. Daniela's school of shamanism is special and practical for one important reason…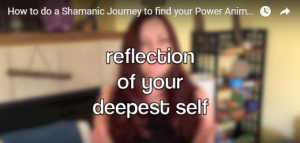 I won't dwell on the obvious advantages of attending a physical school location; but what are the disadvantages?
The first one that comes to mind is parking. The second, is getting to that parking spot, or riding busy public transit, sometimes not even getting a place to sit.
Daniela's School Of Shamanism Is The Hassle Free Solution
Rush hour mornings and evening traffic is enough to drain half of the precious energy you will need to learn shamanism. It can pull you out of your hard earned centre, your inner-peace, and make you aggressive.

Try Shamanic Journey For FREE


Shamanic Journey - Try It For FREE - Find out, if Shamanic Journeying is what you would love to learn 🙂
Then there's the added cost of attending a school as your tuition will be expensive. It's used to pay for the schools upkeep, property taxes, not to mention the salaries of the teachers, etc.
Then there are all the other hidden costs: the respectable clothing, the lunch money, transit, and auto expenses, just to name a few. There is also the time factor. Schools are open at certain hours only, scheduling can be difficult for vacations, child care, or going to learn at night if you have a day job.
There is also the student blockage effect
Like in high school, a teacher has only so much time, and when, even in adult classes, their are students who are not so bright, they can hold back the class, and chip away at the expensive tuition you have paid for.
This can lead to a second class education.
I once took a course to learn German with adults, older than me, and the other students honestly acted like kids, reverting to the programmed child-like responses, creating lots of distractions in class… yuck!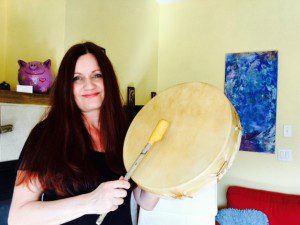 I could go on and on why going to regular school sometimes sucks.
So why is Daniela's school of shamanism so practical, and makes total sense?
Because it's online!
Everything That Is Wrong About A Regular School, Is The Exact Opposite For An Online One
At this online school shamanism, you will not need a parking spot, you will not need to fight your way through traffic, or even leave the comfort of your home. You can learn anytime you want, at work, at home, in the park while walking the dog on your mobile phone if you want. The best part: for most of the courses there you will pay no more than what you would for lunch.
Yet, you will be learning at your own pace, and getting the same, or better education. So what are you waiting for?
See Daniela's School Of Shamanism now: How To Do A Shamanic Journey And Bring Balance And Shamanic Healing Into Your Life
[whohit]Why Is Daniela's School Of Shamanism So Practical?[/whohit]