4 Great Reason To Do Shamanism Training Online
4 Great Reason To Do Shamanism Training Online
Shamanism Training Online Has Benefits
Nothing is like being trained in person by a real shaman. Shamanism training is cool. This is true, but how realistic is this? How many Shamans's do you know? Sometimes they are hard to find, even online. That's why Shamanism training online makes so much sense. Daniela's best selling curse on How To Do a Shamanic Journey To Find and Bring Back Your Power Animal will teach you in short order how to do what a shaman does.  In this shamanic course she also offers free shamanic journey drumming.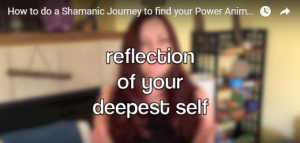 Here are some of the benefits of shamanism training online:
1. Location becomes simplified, and time becomes flexible. Many people have little time and desire to drive long distances across town and country to learn. It's great to learn at your own speed on your own terms, where ever you want. Time to wake up to the modern information age!
2. Most online learning technologies integrate online quizzes and other tools to more rapidly evaluate the pace of learning. This means feedback and results are quickly apparent.
The video content of this shamanism training online, allows for better retention. Video that is fun, short, and informative help to teach you better. Keep it simple: simplicity is the ultimate form of sophistication.

Try Shamanic Journey For FREE


Shamanic Journey - Try It For FREE - Find out, if Shamanic Journeying is what you would love to learn 🙂
3.
A life time access to the information and expertise. I love being able to contact my Daniela with questions, and to always be able to go back to the course material any time I want. In the old days when I would learn, person to person, I would take notes, and eventually lose them all of time. This can never happen again!
4. The most up-to-date content at a much lower cost: lots of textbooks get outdated very quickly, and they are expensive; whereas internet info tends to be updated much more regularly. Now this might not be the same with shamanism training online, as shamanism is an ancient practise. But Daniela often adds more material to her courses when updates and new techniques and music is something she's feel needs to be added. Often she will learn new things and share them with you too.
So get shamanism training online at your fingertips now:  How To Do A Shamanic Journey
[whohit]4 Great Reason To Do Shamanism Training Online[/whohit]