Becoming An Usui Reiki Master Starts With a Great Reiki Level 1 Workshop, And a Certificate That Counts!
Becoming An Usui Reiki Master Starts With a Great Reiki Level 1 Workshop, And a Certificate That Counts!
Reiki has been around for a long time, and is growing more popular these days. For good reason: Reiki works! There are a lot of online courses, but not so many that follow the lineage back to the first Usui Reiki Master.
Follow The Right Path To Become An Usui Reiki Master
The Reiki Level 1 Workshop that Lina and Daniela offer, follow this lineage: Mikao Usui: Chujiro Hayashi: Hawayo Takata: Phyllis Lei Furumoto: Monika Postantny: Christine Theis: Dietlinde Wernsdorfer: Norbert Kuhl: Daniela Hills: Lina Hills…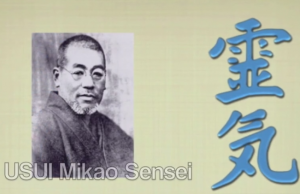 Lina and Daniela are in direct lineage with Usui himself.
I think this is important if you want to become an Usui Reiki Master. It is also important to have teachers, either online or offline, who truly care about their students, and teach Reiki in the traditional sense. This means you will begin with a Reiki Level 1 workshop, which shows you how to properly give Reiki to yourself and others, and have the traditional 4 attunements that Usui Reiki requires.
A Certificate that counts!
At the end you will get a certificate for Reiki level one.

Complete Reiki Level 1 online Course 


Certified Reiki Level 1 online video Course with Distance Attunements
You will than be included in the original Usui lineage, and get the best possible Reiki education. This certificate will be sent per e-mail as a pdf-file after the attunements.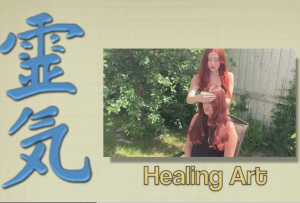 The other aspect of the Reiki Level 1 Workshop is that you can do it fully online. Or, if you live in the area, do it part online. Then you will get the attunements in person, through a personal appointment. This might be a convenient way for many people to learn.
You won't have to worry about traffic, or finding a place to park.
You can learn from the comfort of your home. Learn on your own time, and have a life time access to the videos, images and course material. I don't think that learning Reiki online, and receiving the distance attunements is any less effective and powerful, than doing a course in person; given the fact that these girls have a powerful lineage, and do more than just one attunement for you.
Get Your Usui, Reiki Level 1 Workshop now!
This article has been donated to us by our guest author Michael Hills
[whohit]Becoming An Usui Reiki Master Starts With a Great Reiki Level 1 Workshop, And a Certificate That Counts![/whohit]