How To Do A Shamanic Journey And Bring Balance And Shamanic Healing Into Your Life
How To Do A Shamanic Journey And Bring Balance And Shamanic Healing Into Your Life
How To Do A Shamanic Journey Online:
GateLight E Learning: How To Do A Shamanic Journey – A Way To Inner Wholeness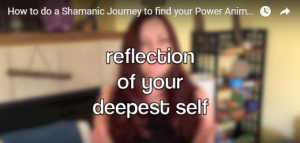 This is a top spiritual course at GateLight E Learning for personal development and transformation. Students have given it an amazing 5.0 rating!
Michael: 5 stars

"Amazing Course On Shamanic Journeying!"

"I highly recommend this course for people who have a difficult time reaching a true meditative state. I know this can be tough in our busy lives. Just listening to the drumming will put you in a harmonizing meditative trance, and then Wow! What a trip!"
I'm excited to write a review about this Shamanic course. Too often people tend not to take care of their spiritual side. It's too bad, because I know that things like meditation and Reiki really work. I recently took this course to find and bring back my Power Animal in this amazing Shamanic Journey tutorial, and it brought balance and healing into my life. I found my Power Animal on my first try.

Try Shamanic Journey For FREE


Shamanic Journey - Try It For FREE - Find out, if Shamanic Journeying is what you would love to learn 🙂
Daniela is a great teacher
I know her personally, as I have taken courses with her in person, and she is a true spiritual Guru, who has worked many years in the realm of Spirit.
Not only is she the best teacher I know for showing you, in a simple way, how to do a Shamanic Journey, she is as good, if not better than, the Long Island Medium.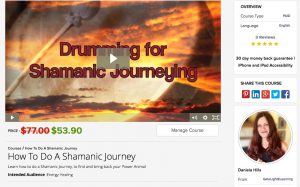 I know this because she did three medium ship readings for me, and there were so many validations it brought tears to my eyes. Any way, she is also the perfect person to teach you about shamanic journeying, power animals, and spirit guides, which are all part of this excellent tutorial.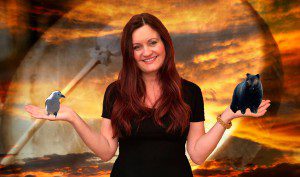 In this course you will learn how to do a Shamanic Journey, to find and bring back your Power Animal. Daniela learned Shamanic methods back in 2001 when she lived in Germany.
Why should you do a Shamanic Journey?
If you want to connect with your Spirit Guides, or you want to find out more about yourself, or finding answers to your questions, then a Shamanic Journey is very helpful.
The idea is to bring your Power Animal back into your life, so you can find more energy and inner peace. This course has over 47 lectures, and 2.5 hours of Video! You will experience an ancient, spiritual way of discovering yourself, and altering your brainwaves. The course is broken down into a step by step way of going on a Shamanic Journey, and Daniela will ease you into this process. There is a cool bonus too.
Conclusion: If you want to Learn how to do a Shamanic Journey in a simple and fun way, without all the darkness and scariness that sometimes is part of shamanic learning, this is a great course. This is a great Shamanic healing tutorial because after you find and bring back your Power Animal, and integrate it into your life, you will find more inner peace. I strongly recommend this tutorial! 
Student Reviews:
Lina: 5 stars
"I found my Power Animal!"
"I thought it would take time to learn how to do a Shamanic Journey, but it's easy, and I found my power animal on the my first try! Love this course."

[whohit]How To Do A Shamanic Journey And Bring Balance And Shamanic Healing Into Your Life[/whohit]