How To Do Healing Meditations? Why Not Let The Drums Do It For You!
How To Do Healing Meditations? Why Not Let The Drums Do It For You!
A lot of people have problems successfully reaching a true meditative state. There are too many distractions in our modern and crazy world. Sometimes there is just too much on our minds. But how to do healing meditations that is simple and effective is not always easy to find, until now.
How To Do Healing Meditations The Easy Way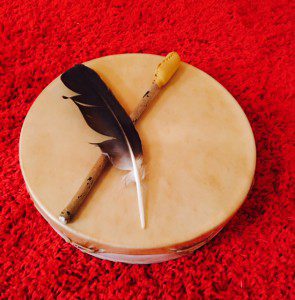 It's important to balance both sides of the brain to reach a higher state of inner-peace through meditation. This is how the great ones do it. But they practice healing meditations from a very young age, and such gurus live in quiet and remote areas; sometimes they even meditate in caves.
Sometimes it's easier to achieve this neural balance through binaural beats.
Simply said, this works by applying different frequencies into each ear. Drums can do this too. Shamanistic drumming rhythms can do this even more so, because they are designed to balance both sides of the brain, and put the listener into a deep healing trance like meditation.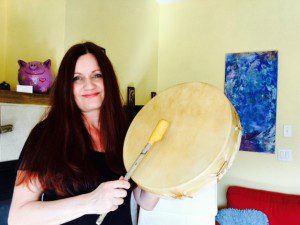 Drumming beats also put out harmonizing frequencies. Drum beats have the ability to release anger, create joy, alter brain rhythms, induce trance, and create empowerment. Drumming is one of the oldest forms of healing on Earth!
Yes, shamanic drumming is a time-honored method of healing and helping others.

Try Shamanic Journey For FREE


Shamanic Journey - Try It For FREE - Find out, if Shamanic Journeying is what you would love to learn 🙂
The drum for the shaman is a powerful tool. It's sacred. Shamanism has been practiced for tens of thousands of years, and drumming is the oldest form of active meditation known to humanity. Not only can it assist you to cross over into the spirit world, to find your power animal and spirit guides, it can bring healing and balance into your life too.
So doing meditations does not have to be difficult. Sometimes you will need help, and drumming might be the answer.
If you have difficulty doing healing meditations all you have to do is listen to Shamanistic drumming:
How To Do A Shamanic Journey And Bring Balance And Shamanic Healing Into Your Life
[whohit]How To Do Healing Meditations? Why Not Let The Drums Do It For You![/whohit]