Learn Shamanism Online Through A True Shaman
Learn Shamanism Online Through A True Shaman
This page focuses on learning about shamanism. I'm supporting one of the best online courses for shamanism you will find anywhere. I think it's important to know a little about the teacher first… You can learn shamanism online through Daniela Hills who is a modern day shaman. She is a shaman in the traditional sense, because she is a healer, a dream seer, a fortune teller, a medium, great teacher, storyteller, and she will retrieve the lost parts of your soul, or do a past life regression, among many other talents.
Learn Shamanism Online From A Great Female Shaman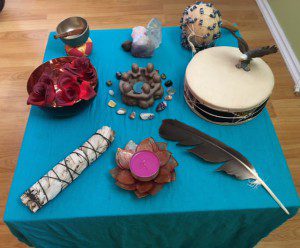 Traditionally a Shaman has many skills and purposes within their tribal community, which coincides with what Daniela offers.
I can say from experience that she has proven herself again and again as a great guru, and an amazing person who cares deeply for her students, and delivers what she promises.

Try Shamanic Journey For FREE


Shamanic Journey - Try It For FREE - Find out, if Shamanic Journeying is what you would love to learn 🙂
When she initiated me into the Reiki energy it was a powerful experience. When she acted as a medium, she received many validations to tell me that my dearly departed friends and relatives were doing fine on the other side. This brought me to tears! When I did a Shamanic Journey, she showed me how to find and bring back my power animal..
Enough about the teacher, if you want to learn shamanism online take her course: How To Do A Shamanic Journey To Find And Bring Back Your Power Animal
What will you get from this course?
Daniela offers more than 52 lectures and 3 hours of video!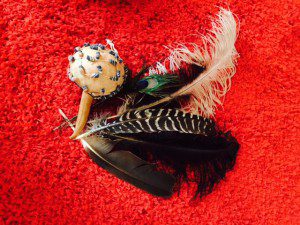 Here are some good reasons to learn shamanism online through this course:
-It can help you heal past trauma and shock
-Through this Shamanic Journey, you will learn the way to find and bring back your Power Animal
-This is an ancient, spiritual practise that will help you discover who you really are
– As a bonus Daniela teaches you how to connect with your Spirit Guides in the Upper World
– This online course will help you get answers from your Power Animal and Spirit Guides to your questions
-One of the most important things you will get from this course is a way to bring harmony into your life, and relieve stress
One of the strongest selling points I think this course offers is that you do not have to have any experience to take it. It's laid out in a simple way for beginners to understand quickly, and have success, as so many have done, finding their power animal in their first try. Simplicity is the ultimate form of sophistication, and that is what this course offers.
[whohit]Learn Shamanism Online Through A True Shaman[/whohit]