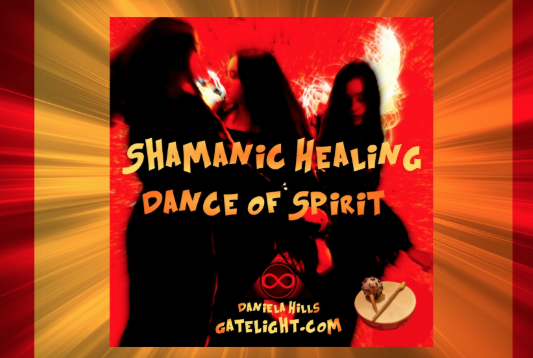 7 Amazing Things You Can Learn For Spiritual Energy Healing
7 Amazing Things You Can Learn For Spiritual Energy Healing
My therapist was learning the Spiritual Energy Healing method of a past life regression. She wanted to try it out on me. I let her. And that was a mistake.  
You might be thinking she screwed up some how with this spiritual energy healing…
Or nothing happened during the experience…
Or maybe I bailed on her, and the session ended abruptly…
Those would have been easy problems to overcome.
The truth is that this situation was even worse.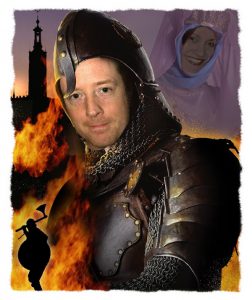 I wish I could have quit.
My therapist felt powerless to help, and so did I.
During this spiritual energy healing experience something horrible happened: I fell into a river, my foot got jammed between a rock, and I drowned to death.
At that moment I felt like I couldn't breath, or talk.
This was extremely alarming to my therapist as she was doing the past life regression…
Before I tell you about 7 amazing things you can learn for spiritual energy healing, let me explain.
I didn't know what to expect.
I had no expectations at all, and so I had opened myself to the past life regression completely, and there was no turning back.
So it didn't take long for me to find my cathartic death. And I didn't know how to deal with it.
This was years ago, when I had just started out on my spiritual journey, and my therapist was new to this method too.
She was eager to do a past life regression, and she hadn't even finished learning how to do it properly. I was her first try.
She was brave, I was stupid.
So in my past life, I saw myself as a sailor. Our ship anchored at an island to find fresh water. I was exploring the Island when I fell into the river.
It's the job of the therapist to guide the client, me, through the cathartic death, in order to experience healing.
In my case, the theme of the PLR was a pain I had in my foot. In my past life death, I couldn't escape the river, because my foot was jammed between a rock.
This was traumatic, and by experiencing this death I should be able to over come the trauma, and be healed.
The problem was that my therapist had to guide me through this, but I was so shocked and breathless, I couldn't tell her what was going on.
I just laid there breathing heavily and not talking.
Of course my therapist was worried. She wasn't sure what was happening to me.
It took a long time to answer her, as she tried everything to communicate with me.
I could hear her every word, but at the same time, I felt trapped and terrified.
Finally I focused on her voice, just her voice, nothing else…
Slowly, I began to tell her about my perilous situation.
She quickly guided me through the PLR steps, and in the end, to our great relief, it worked!
The pain in my foot vanished, never to return!
From that day on I knew that spiritual energy healing was real, and effective in my life for dealing with pain.
But there is more than just past life regression if you want to learn about energy healing. You can use these methods to heal yourself and others: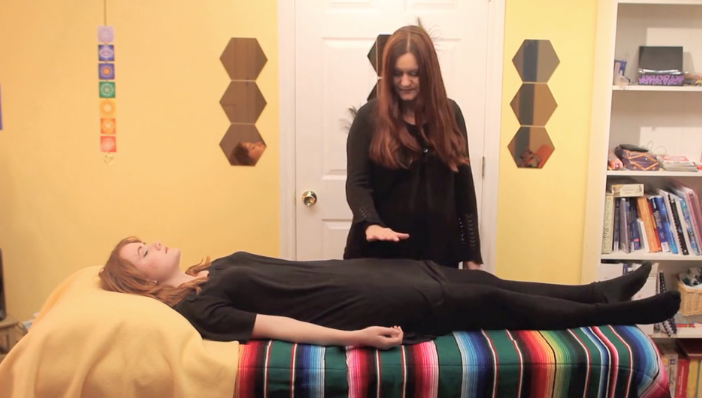 Here are 7 Amazing Things You Can Learn For Spiritual Energy Healing
7 online courses for SPIRITUAL FINDERS And SEEKERS who want to be an Energy Healer, a Reiki Practitioner or a Reiki Master, a Shaman, a Psychic, or just find balance in life.
1. Energy Balancing For Body, Mind & Spirit
A Technique that is based on a method from the Tibetan Medicine – Certified online course. If you are looking for a new tool that you can use for your healing sessions, this is great to use. If you want to help people to balance mind, body, and spirit, then the unique technique you will learn here in this course is something for you!
2.  Reiki Level 1
The Reiki healing method is a way of channeling the universal life energy.
Reiki works at a physical level, and is relaxing and pleasant. On the emotional level it creates confidence in oneself, and in others. It helps to strengthen the zest for life, and to feel more balanced. Reiki works on the mental level too, helping you to cope with everyday stress better. On the spiritual level Reiki helps and guides you to develop your spiritual growth.
3. How To Do A Shamanic Journey
A Shamanic Journey is a spiritual practice, and it is a way of exploring the spiritual realms, and making contact with spirits, spirit animals, power animals, lost souls, angels, ancestors, elders, or departed shamans.
4.  Soul Retrieval
Soul Retrieval has been practiced for thousands of years from Shamans around the world. This is advanced Shamanic Journeying – The next step in Shamanic Journeying for your friends and clients – Certified online course
5.  Trance Healing
Work with your Spirit Guides, to heal yourself, and others, on a spiritual level. – Certified online course
6.  How To Do A Spiritual House Cleansing
Learn how to create a Sacred Place in your home or workplace. Certified online course
7.  Shamanic Dancing
Shamanic Dancing is simply another way of Shamanic Journeying by using breathing and dancing to reach a light or deep state of Trance that you need for Shamanic Journeying.
Spiritual Energy Healing comes in many forms and systems you can learn right now. So get started!
Try Shamanic Journey For FREE


Shamanic Journey - Try It For FREE - Find out, if Shamanic Journeying is what you would love to learn 🙂
[whohit]7 Amazing Things You Can Learn For Spiritual Energy Healing[/whohit]